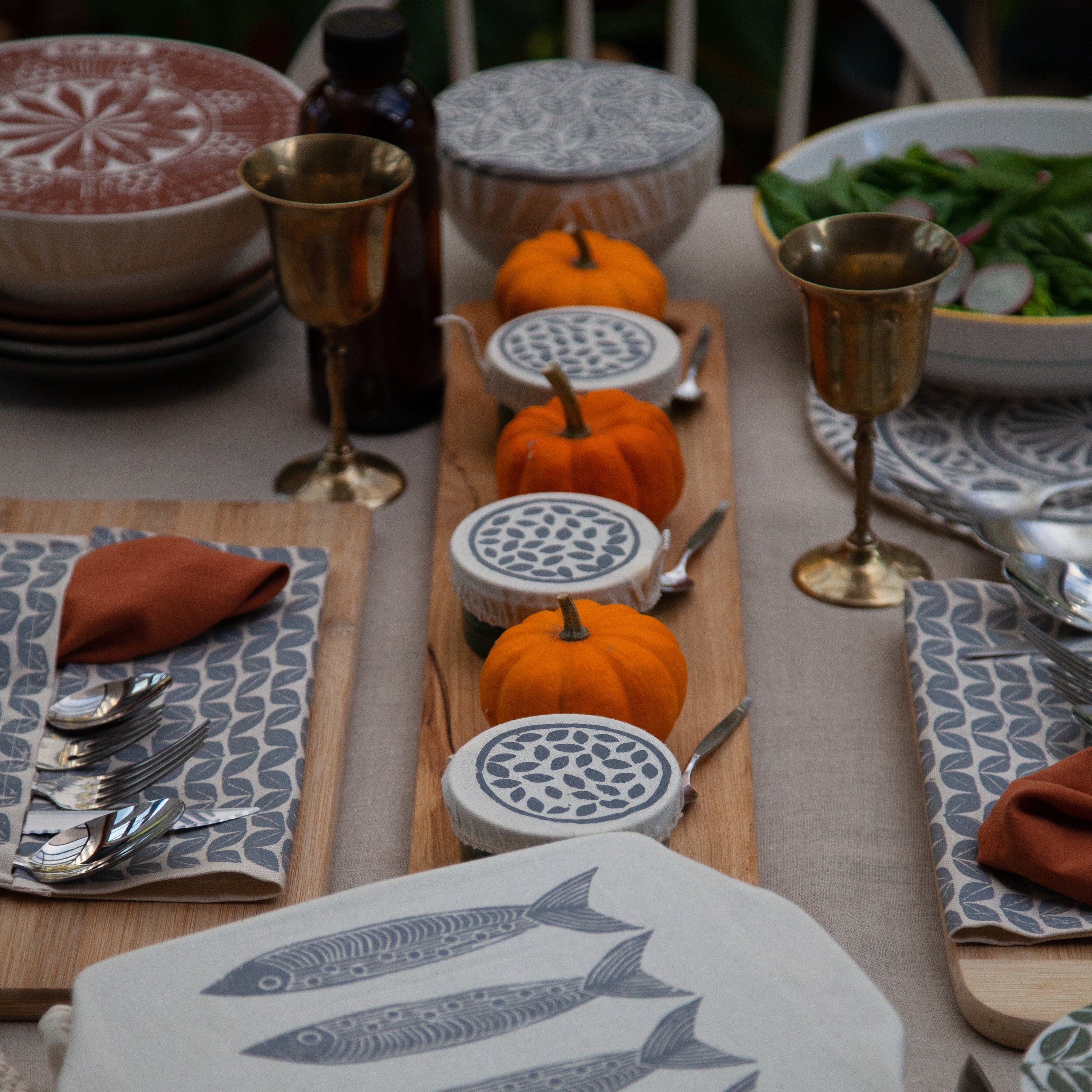 Our fave Halloween ideas from around the web
Here at spaZa, we are simply in love with the idea of Halloween. From the crazy outfits to the delicious candy, Halloween happens to be one of our favorite seasons of the year. And when it comes to hosting gatherings, we can't help but get excited at the prospect of dressing up a table, playing the hostess with the mostest and bringing the magic of the spooky season outside, inside to share with family and friends. 
Whether you're throwing a casual pumpkin carving party or hosting family and friends for a big Halloween bash, we're here to help you put the season on full display by sharing our most loved gems from around the web.
And although Halloween hasn't been celebrated in South Africa until recent times, we do love a good dress up party so here are some fun ideas of how you can get started on your Halloween celebration.
Pumpkin party
A classic, reimagined! 
The idea is to go wild with the flavors of the Fall here. Grab a few pumpkins, hollow them out (or simply cut them) and create a menu from your bounty. Think rich pumpkin soup, indulgent pumpkin dump cake and delicious pumpkin martinis from the pulp or roasted pumpkin seeds for a nice snack. 
Our dish covers would also make a great addition here, as they help cool dishes without the threat of condensation. Made of 100% GOTS-certified cotton, they'll keep your hot soups and leftovers covered, without the harmful toxins that plastic wrap can introduce to food. They also make a beautiful addition to tablescapes. 
Don't forget to save your hollowed out pumpkins (if you have any) and create a masterful centerpiece by adding flowers into them for a colorful touch. 
DIY your way to success
Decorations are one of the things that make Halloween so much fun. Keep them simple and cost-effective by incorporating some of these DIY ideas.
Simply order costume hats in bulk and suspend them from your ceiling using fishing line.
No time to carve? No problem! Simply wrap your pumpkin in some gauze and stick some googly eyes on it for added character.
These ghoulish creatures will keep an eye on the neighborhood even when you're not at home. Print out the template, trace and cut out from contact paper. 
Embrace spooky season
Grab a few pumpkins of different sizes, some cheesecloth and a few candles and you've got a centerpiece fit for even the most haunting Halloween party. Simply layer your cheesecloth in a tray, add the pumpkins and candles for some color and height and add a few fake spiders in there for a little creepy crawly touch. 
Scarily simple treats
We know how busy our lives can get and the thought of spending hours slaving away in the kitchen can be overwhelming. That's precisely why we sourced a series of easy Halloween treats that you can make in 15 minutes or less. This video by Tasty Recipes is our go-to!
Green your Halloween
As much as we love it, Halloween can be a wasteful experience. It doesn't have to be though. With these simple tips and tricks, you can still enjoy this season in an eco-friendly way, without spooking Mother Nature. 
Instead of buying a pre-made costume, consider reusing or recycling a costume from previous years or make your own using items around your home. Here are some ideas to get you started. 
Throw a green Halloween party
Greening your Halloween ensures that you have fun without causing harmful effects to the environment. Think electronic invites, washable utensils and recyclable crockery. And don't forget to put out recycling bins for bottles and cans. 
If you or your children plan on trick or treating this Halloween, use reusable buckets, pillow cases or our personal favorite - reusable produce bags. This will make sure they enjoy their bounty without excessive amounts of plastic. 
Casual and cosy
Combine earthy tones with minimalist table decor for a touch of effortless elegance. Our cutlery rolls work perfectly here, as form meets function by arranging cutlery on the table while also adding a pop of color. 
Our trusty casserole cloth cover also works amazingly well here, as it adds an organic feel to the table while helping keep pests away from baked dishes. 
Happy Halloween from us at spaZa, to you!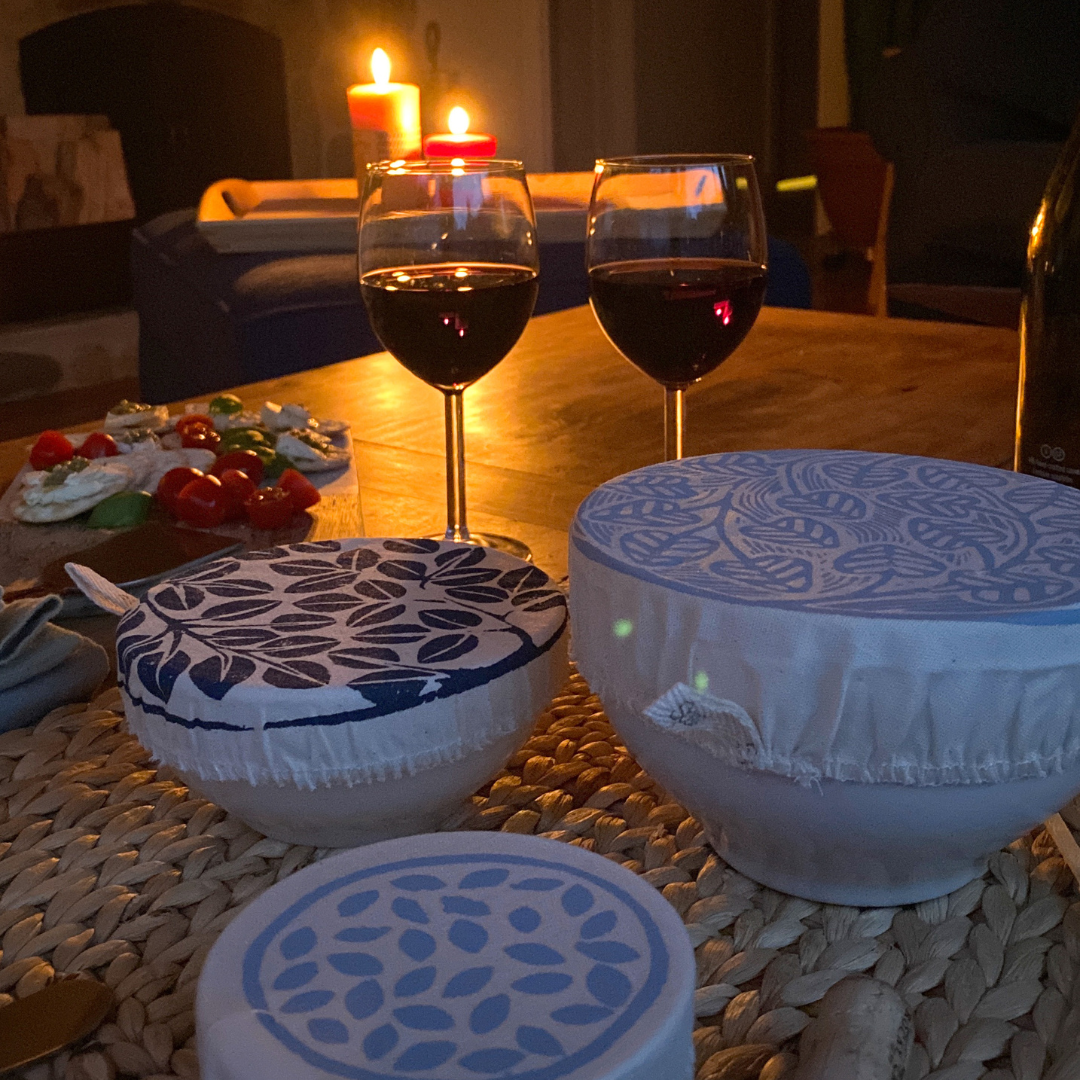 blog
The perfect pairings for Red Wine Day
A big, bold Cabernet Sauvignon. A smooth, velvety Merlot. A rich, creamy Pinot Noir.  Whatever your favorite vintage or varietal, the perfect reason to delve into tannins, berries and bitter notes...
Read more