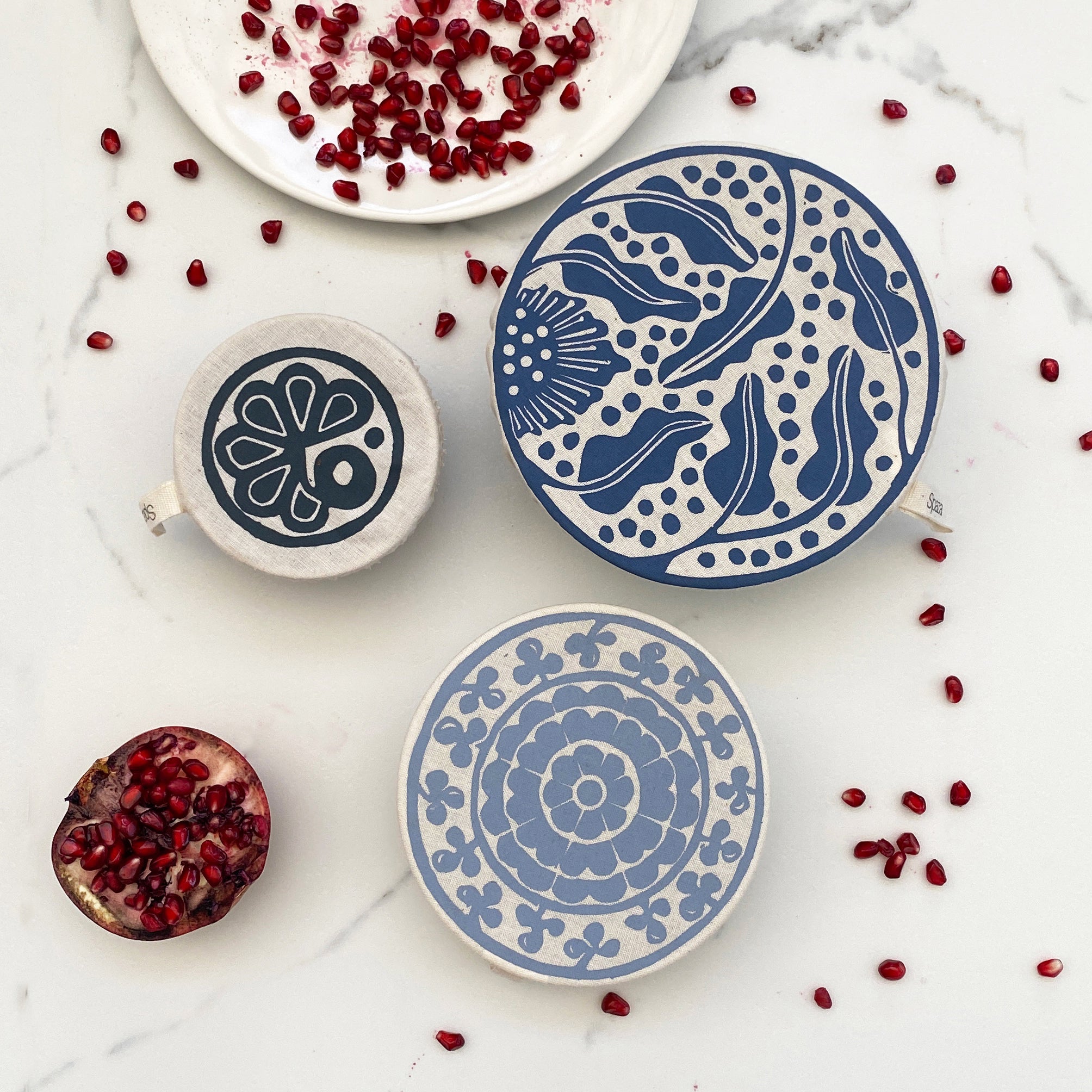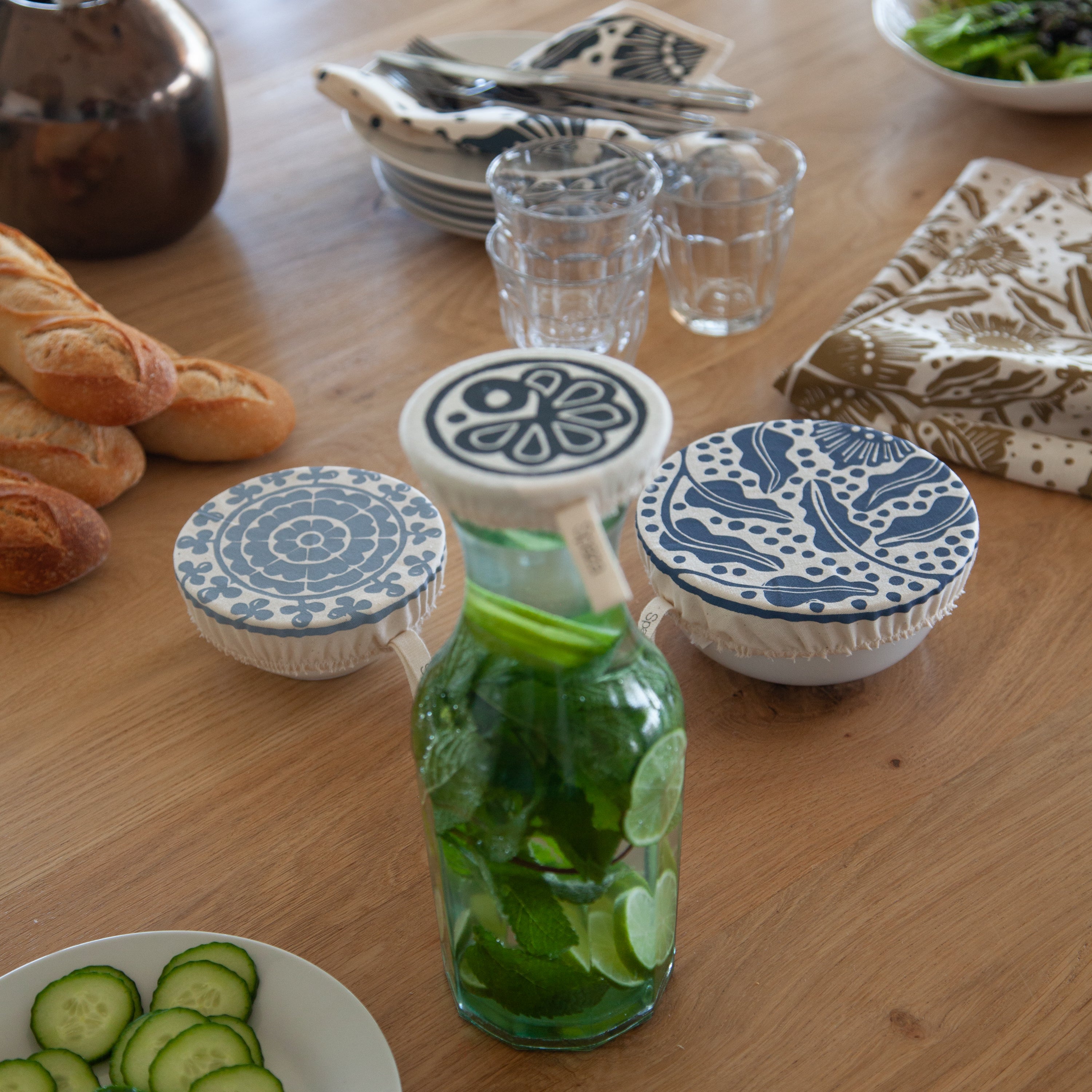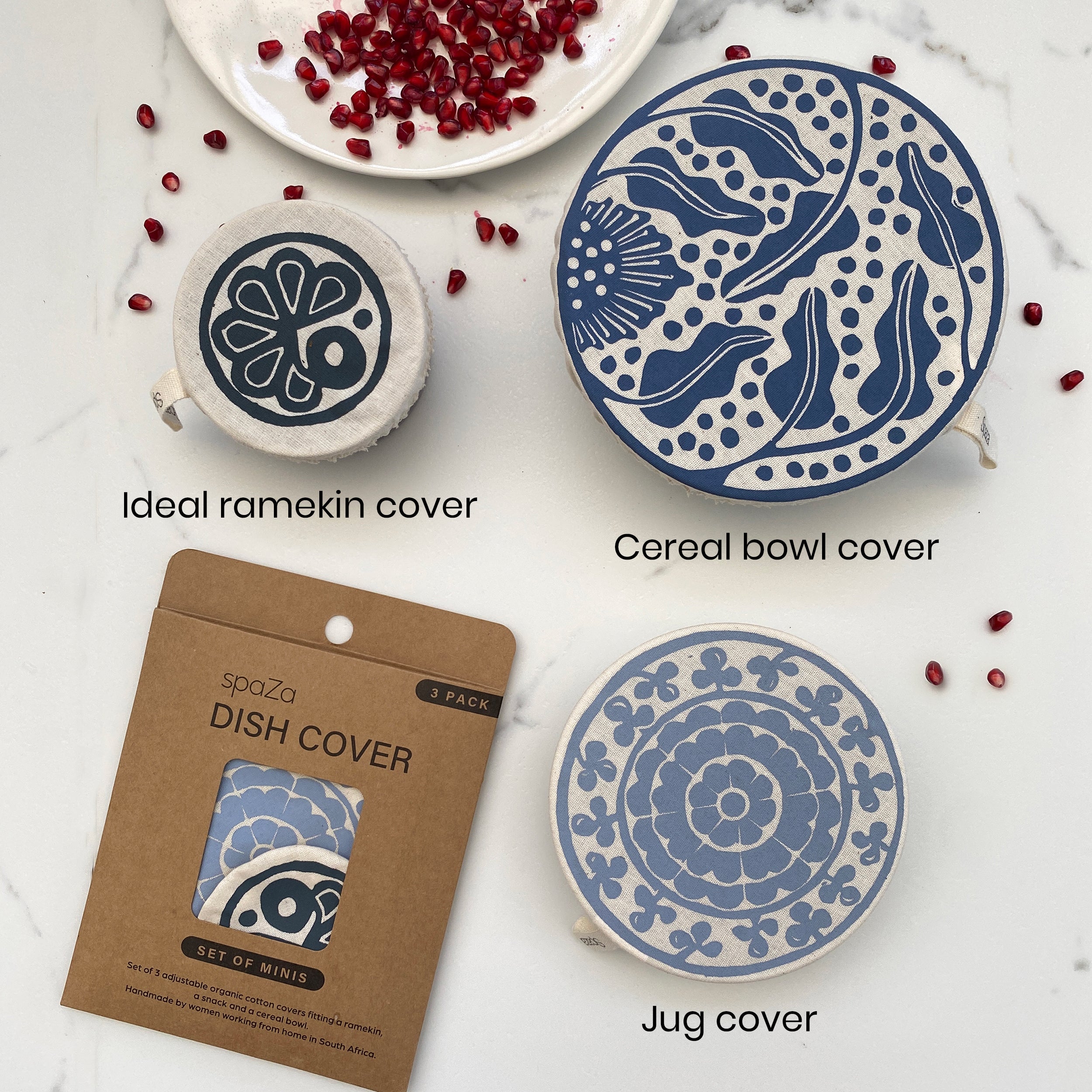 Set of 3 Mini Dish Covers Madiba Print | Small cloth bowl covers in 3 sizes
---
Includes a tiny top that fits a carafe or ramekin, a jug cover and an extra small that fits on a noodle bowl. Super handy for dips, sauces, and leftovers.

Tiny Top maximum diameter: 9cm / 3.5 inches.

Jug Cover maximum diameter 12cm / 4.5inches.

Extra Small maximum diameter 17cm/ 7inches.


Breathable, no sweating of leafy greens and condensation.
Simple to use fits various shapes and sizes.
Extra small only sold in this set.
Plastic-free, non-disposable, long-lasting.
A fantastic alternative to plastic wrap.
100% lightweight GOTS certified organic cotton.
Microwave safe
Handmade in home industries, providing an income for women living on the outskirts of Cape Town, South Africa.
Care instructions: Machine washable, air or tumble dry.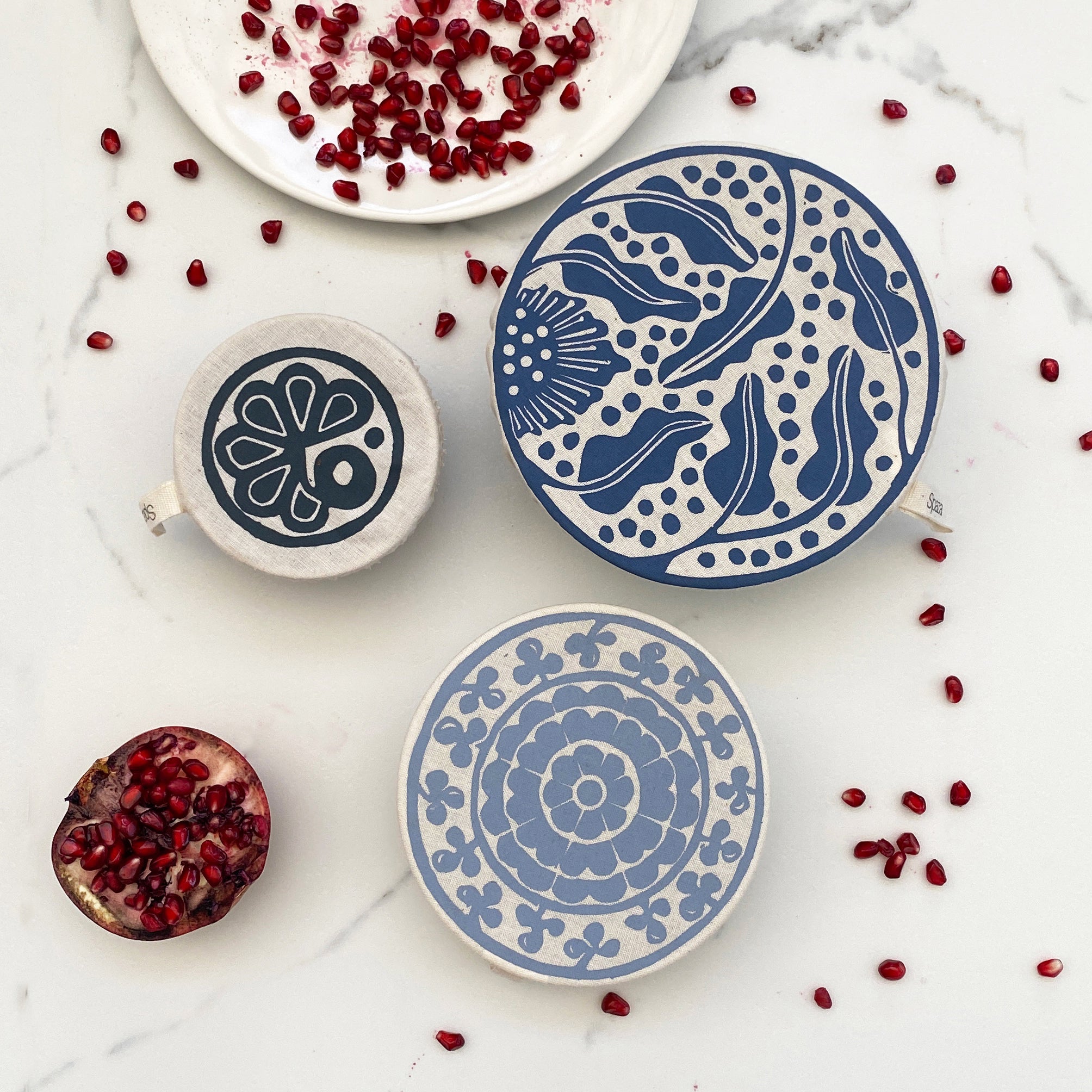 Set of 3 Mini Dish Covers Madiba Print | Small cloth bowl covers in 3 sizes
Sale price

$12.50 USD
Regular price
Choose options