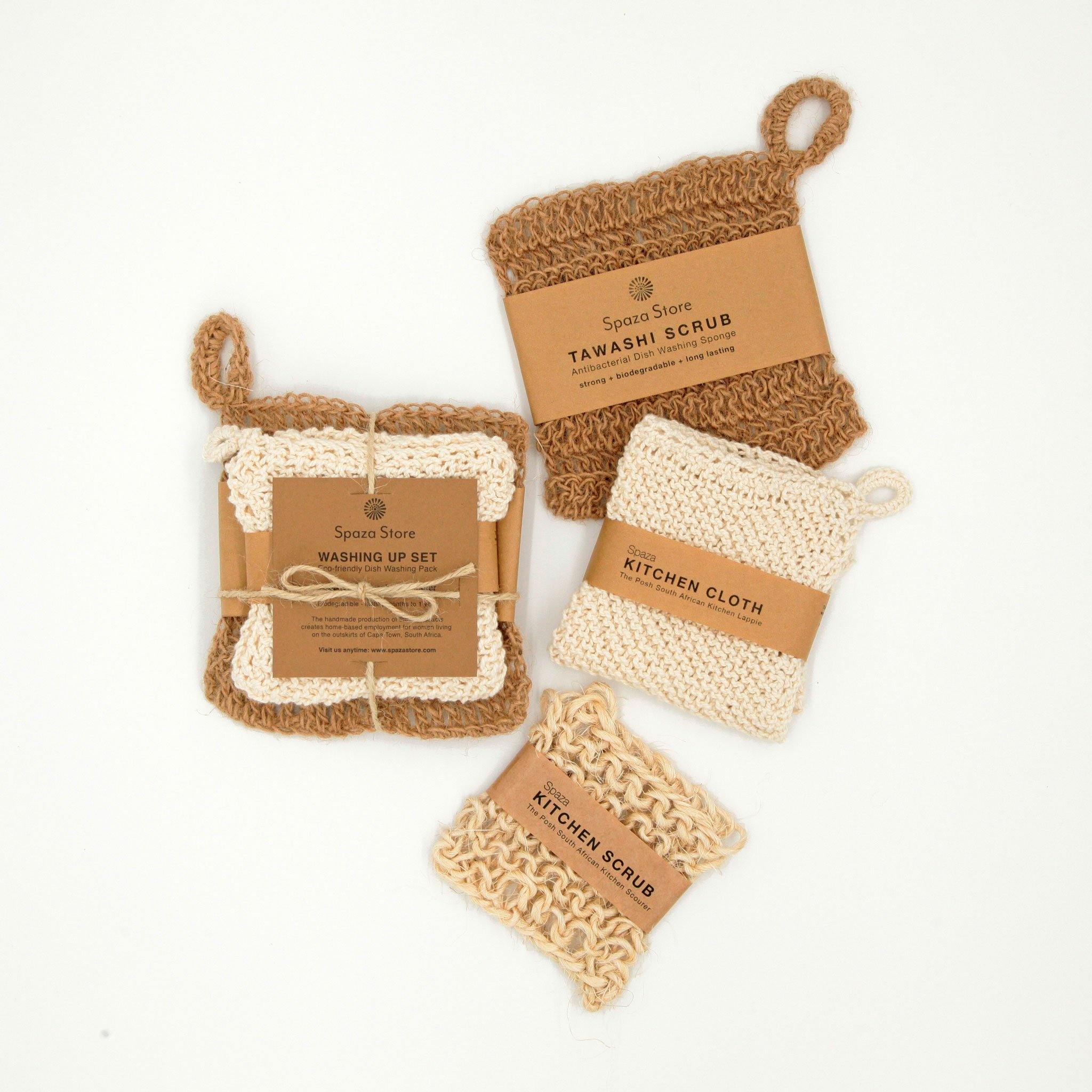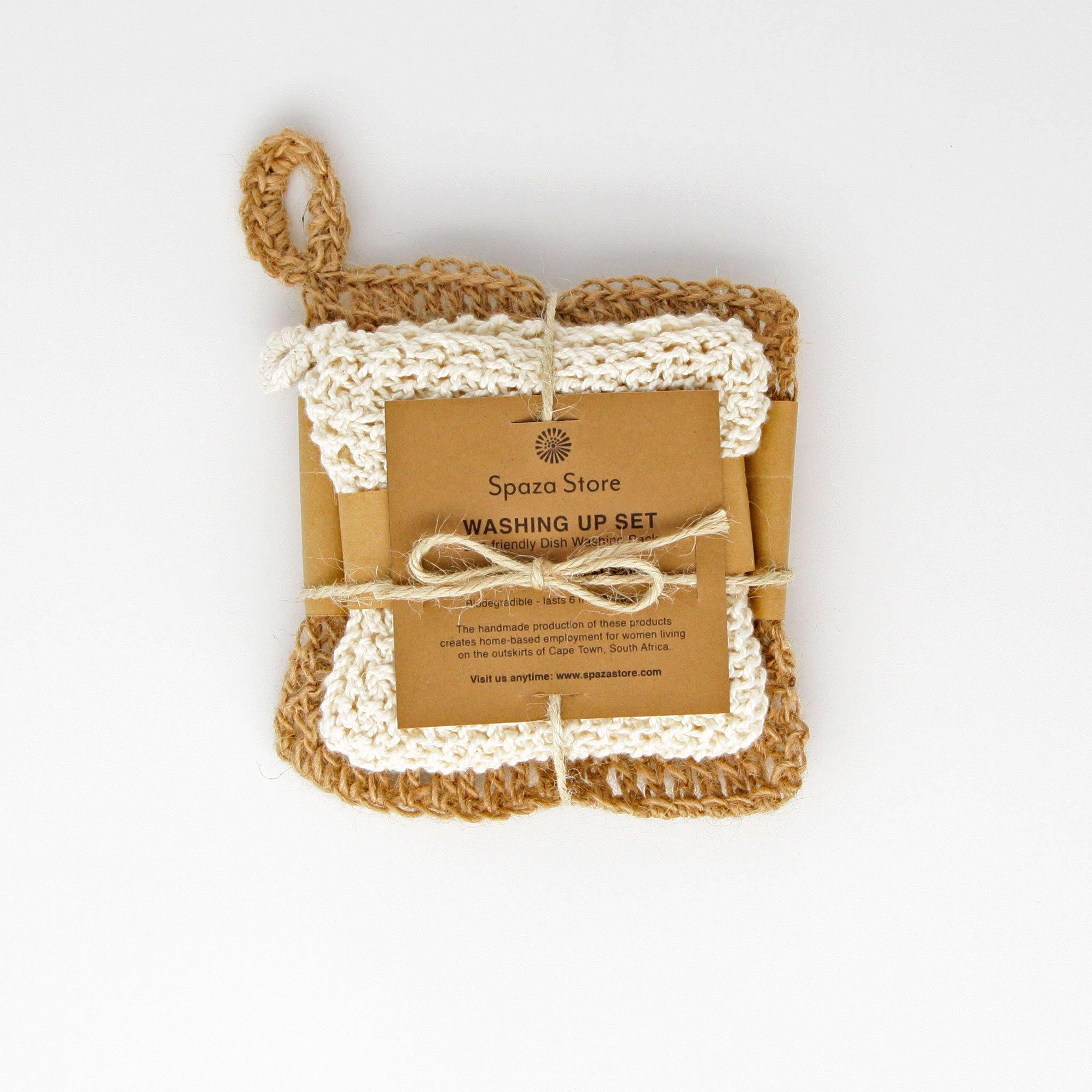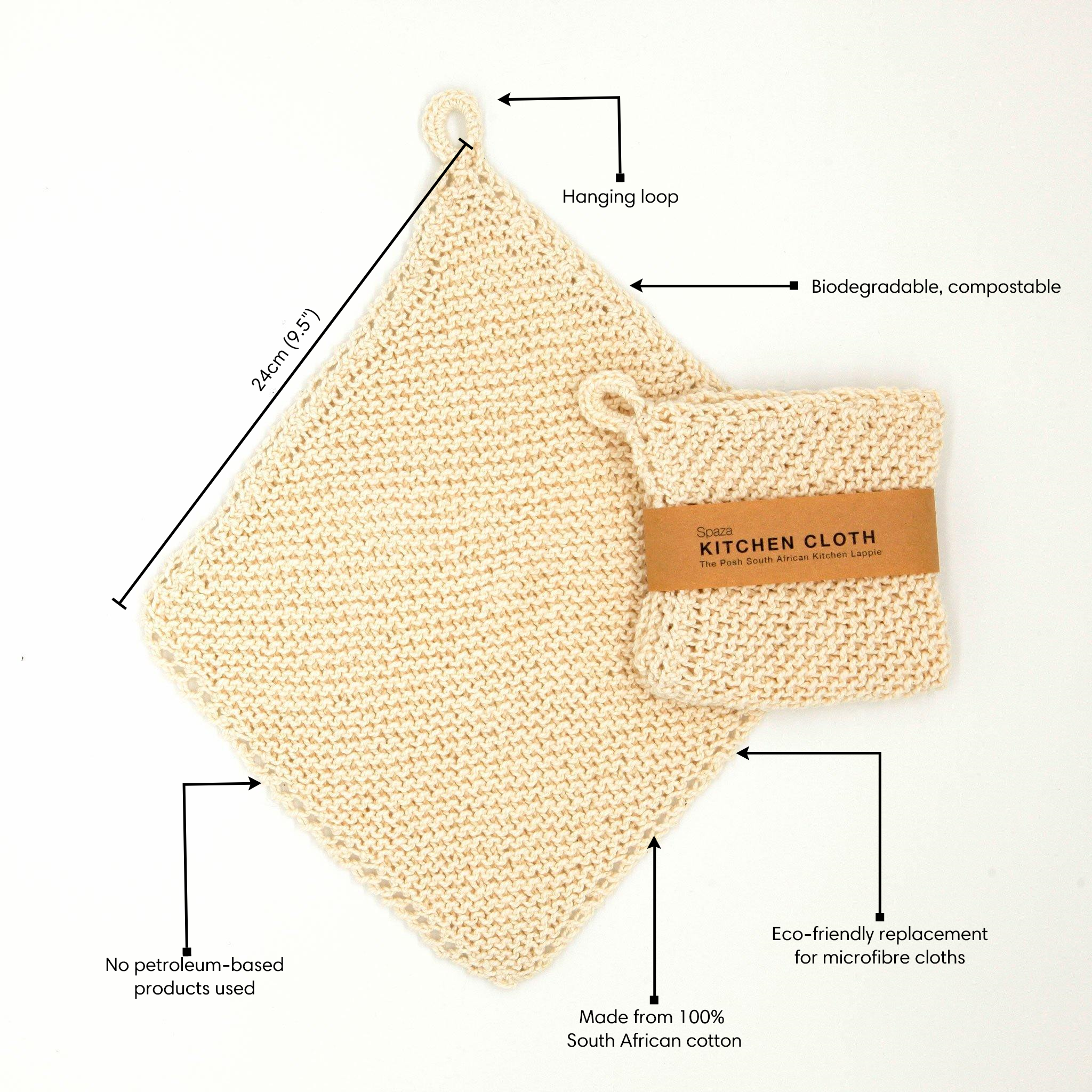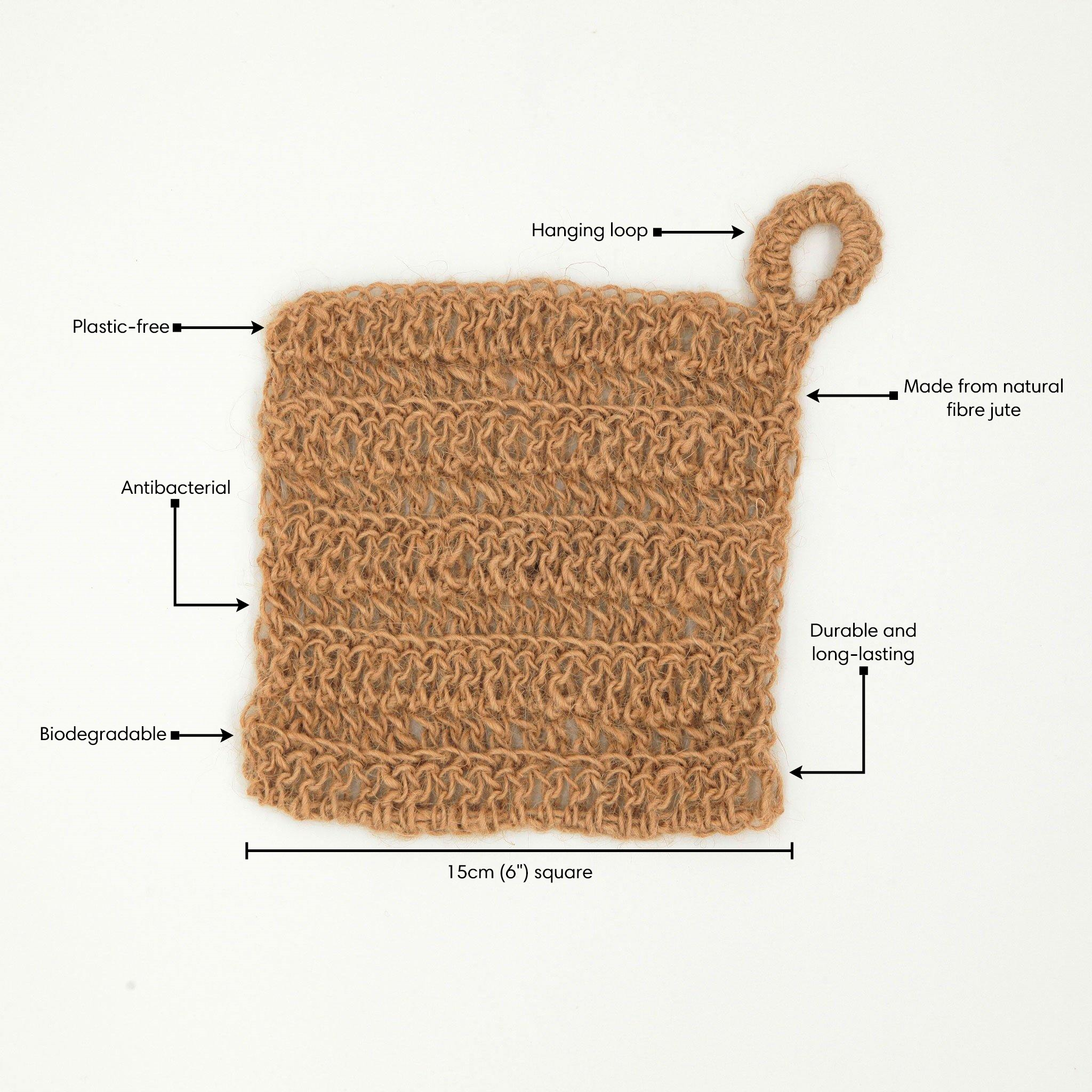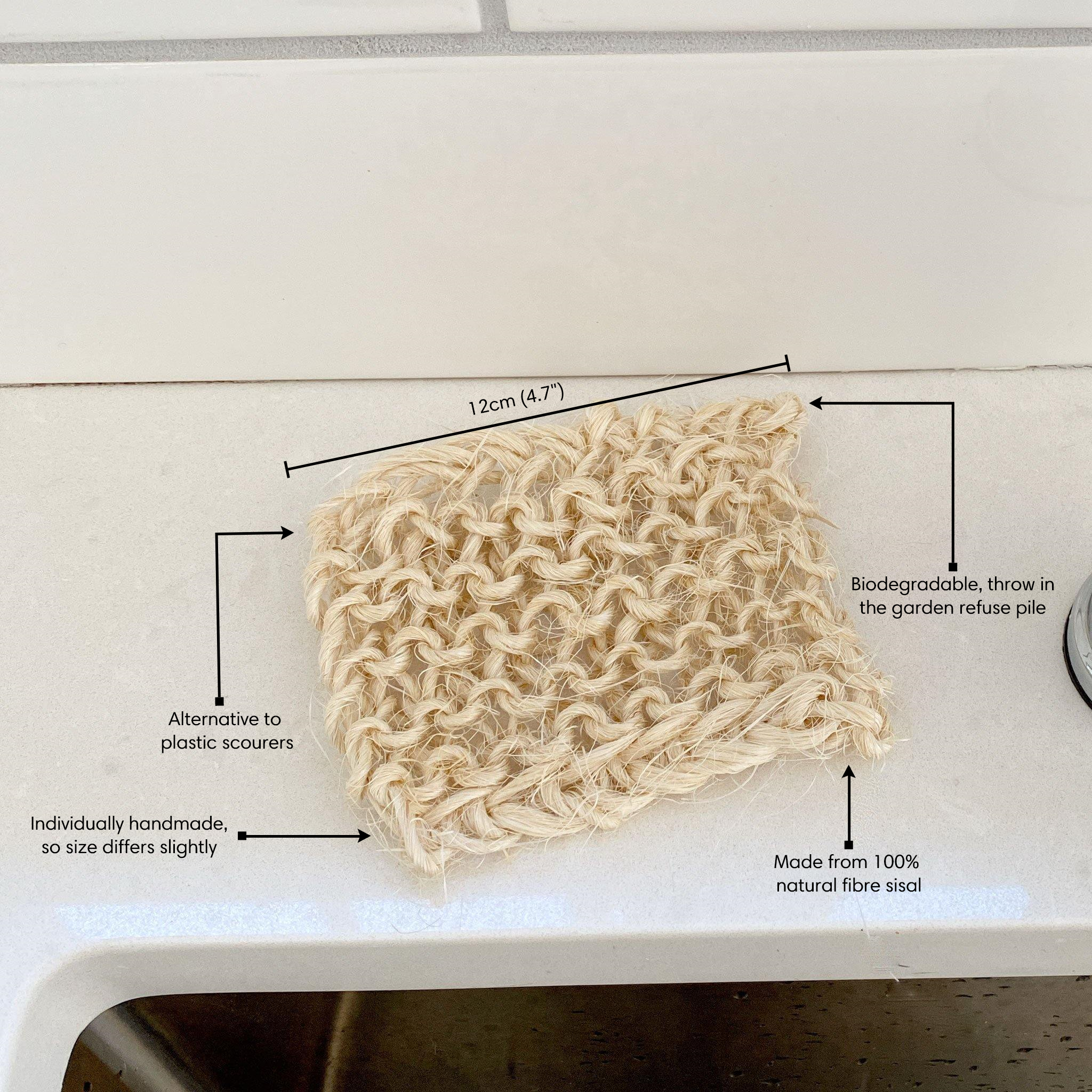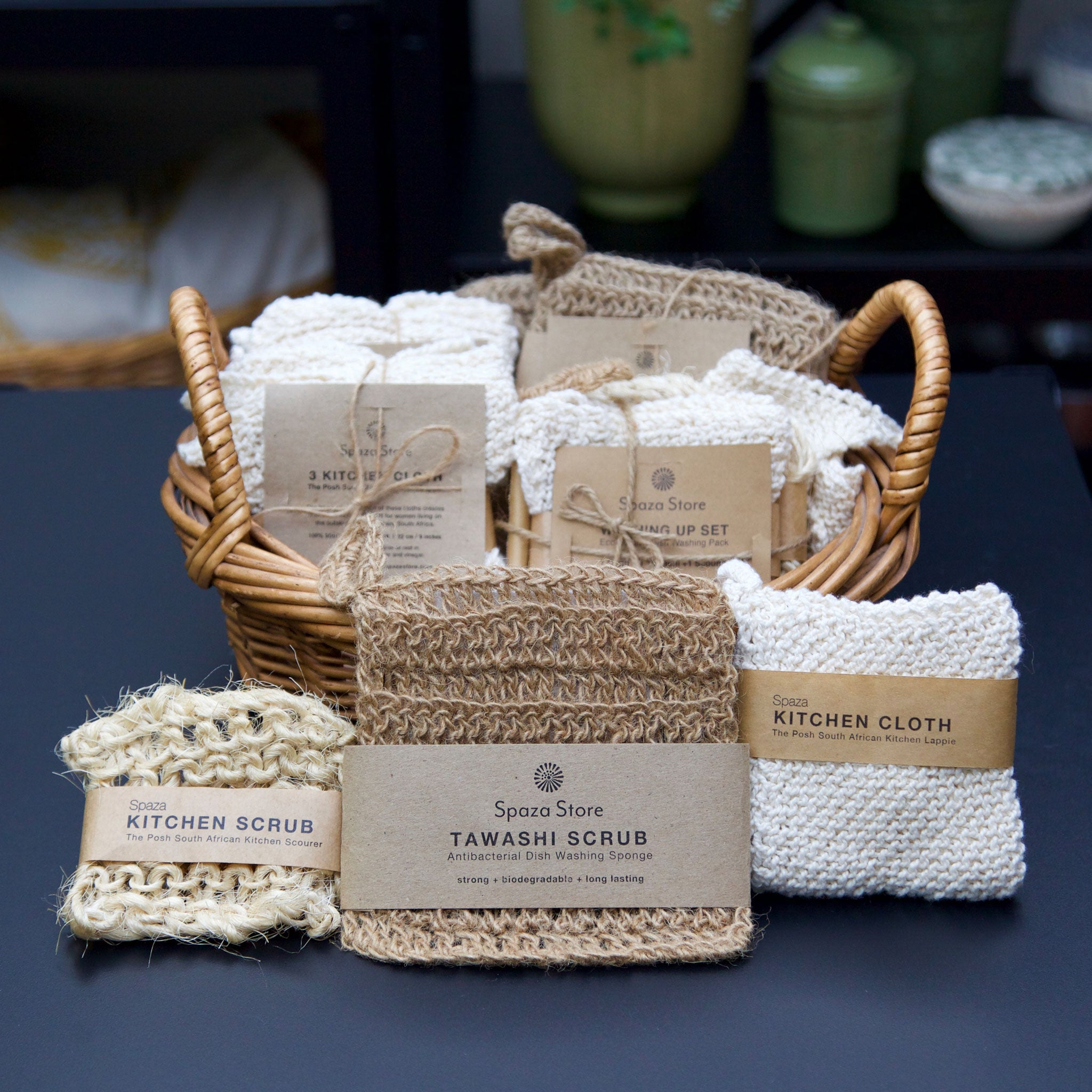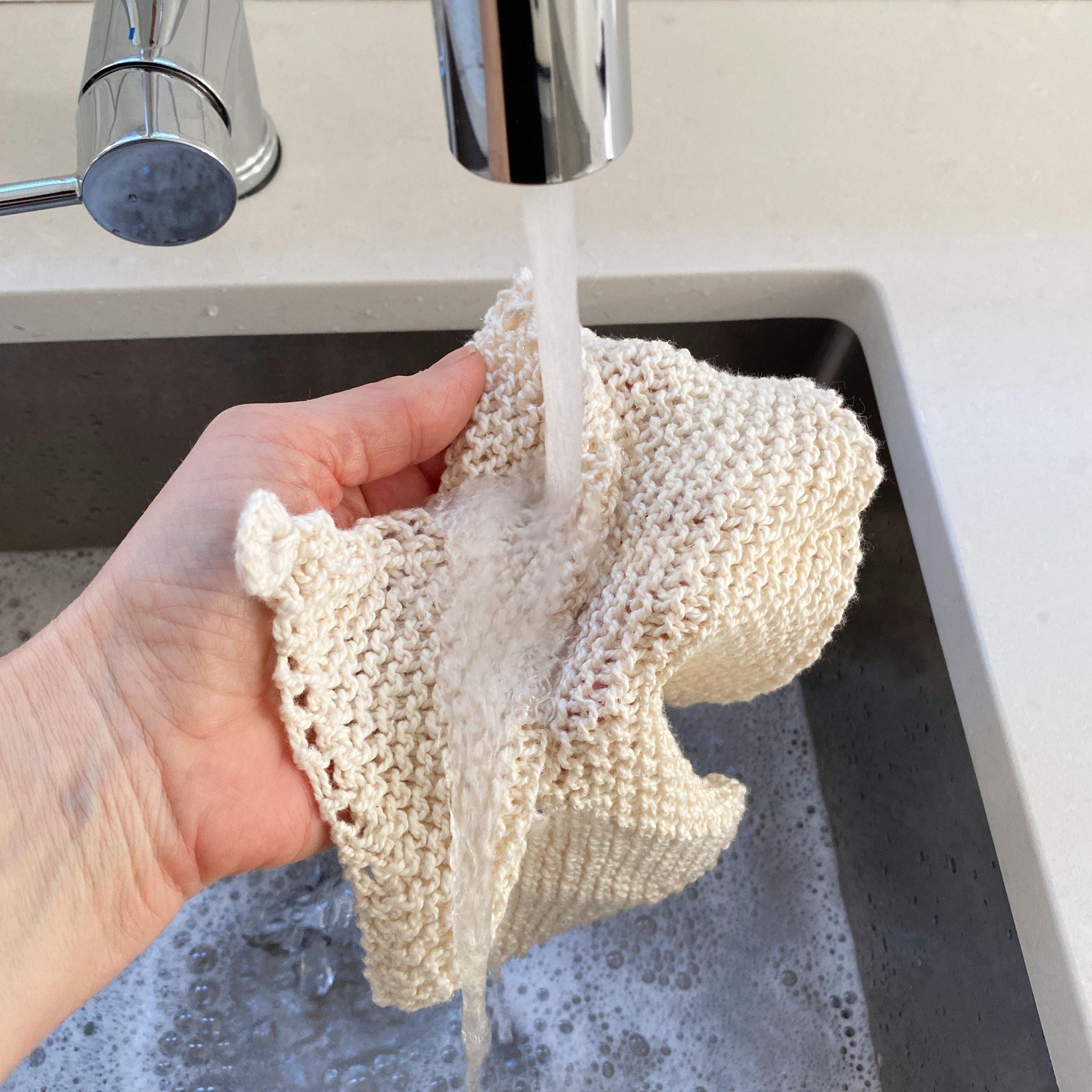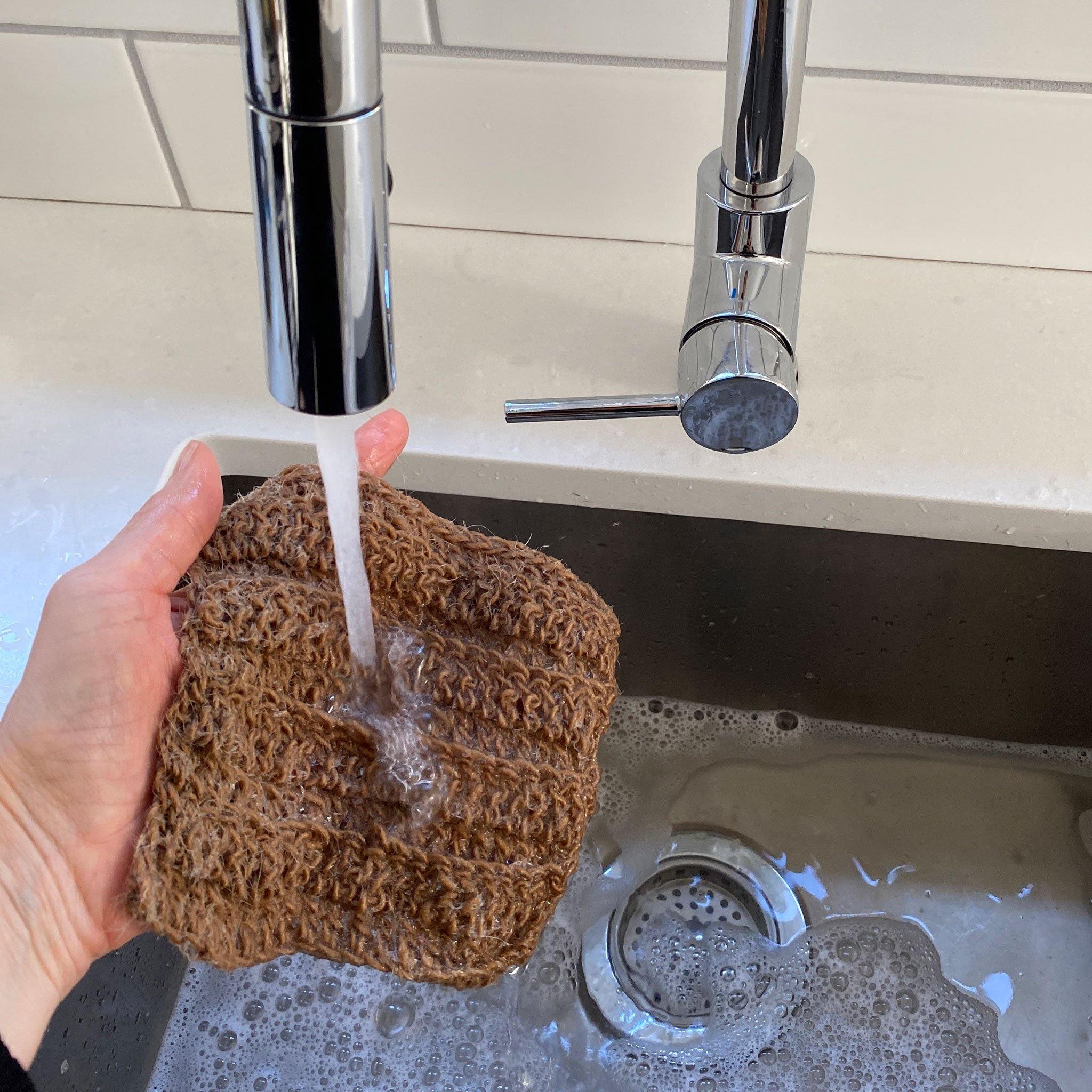 Washing Up Set | eco-friendly dishwashing cloth, tawashi and kitchen scrub
---
Scrub, suds and wipe up using efficient cleaning tools that are not harmful to the environment and are made by craftswomen working from their homes.
Set includes: Kitchen scrub made from sisal. Abrasive without scratching. Perfect for pots and pans. Sprinkle tough spots with baking soda! Wash in the dishwasher with your dishes or rinse under hot water. Giving your scrub a suntan in a sunny window will also help keep it clean.
Tawashi made from jute is your eco-friendly alternative to a synthetic dishwashing sponge. It suds up with a little abrasion and is easy to handle. Long-lasting and once it has ended it's purposeful life, it is biodegradable. Wash in the dishwasher with your dishes or cover with boiling water and vinegar in the sink, leave to cool, rinse and let dry.
Our famous posh kitchen lappie is a super absorbent long-lasting kitchen cloth. Ideal for counters, tables, stainless steel, and granite. Wash every few days in the dishwasher with your dishes (away from knives) or lay in a shallow sink of boiling water and vinegar.
Choose options