Go Green: The definitive guide to Sustainable Travel
It's inevitable - if you are lucky enough to travel, you're going to leave a charcoal smudge in your wake. And while planes may spew carbon emissions and plastic bottles may be the general order of the day, you shouldn't let the guilt dampen your vacation. By being mindful and making simple choices to lighten the blemish on Mother Earth, you can lift the remorse and incorporate a few eco-conscious practices into your life in the process. After all, green travel is not a passing trend, it's a portable lifestyle choice. 
But what exactly is green travel and where does one even begin? 
Green travel (or sustainable travel) is all about creating a positive effect on the communities that you visit while keeping eco-interests and values in mind. So, to help you and keep Mother Earth happy, we've created a simple list of tips to travel the world, while still keeping sustainability in mind. 
1. Fly mindfully
If flying is your only option, you can still minimise your carbon footprint. Look for round-trip flights with no stop-overs, as takeoffs and landings create most of a plane's carbon emissions. Consider flying economy, as first class seats result in a larger footprint due to the amount of space taken up. Lastly, look for airlines that allow you to "buy" carbon offsets. This option allows you to donate money or miles to forest conservation, renewable energy projects or other carbon reduction programs. 
2. Walk when you can
While some of us (read: me) may be walking-averse, it is, hands-down, the most environmentally-friendly way to explore a new city. It's also oftentimes more fun and allows you to sneak in a little exercise as you take in the views. 
If walking is not an option, consider taking public transportation, such as a bus or train. 
3. Search for green hotel options
Ecotourism has become increasingly popular over the past few years and there are likely more options for hotel stays than you would imagine. If you're traveling within the United States, check to see if the hotel has an LEED Certification from the U.S. Green Building Council, which evaluates a hotel's energy efficiency. There are similar seals of approval in other countries, such as the Green Tourism Business Scheme (UK), Rainforest Alliance (Latin America) and EarthCheck (Australia).
To cut through the noise, find a hotel that matches your priorities and go with that. Regardless of where you choose to stay, be mindful to turn off the lights, limit water use and avoid using the hotel laundry services. 
4. Go paperless as much as possible
In between the constant barrage of maps, tickets and travel guides, it can be very easy to tear through a bunch of paper while travelling. Where possible, keep digital copies of your documents, and when you do use printouts, recycle the paper. This allows for convenience and lighter travel and having a smartphone to scan from at airports is simple, efficient and eco-friendly. 
5. Pack light
Travel light, pack light, be light. Not only does travelling light decrease stress, it also has a significant impact on the environment. The heavier your luggage, the more fuel needed to travel. Consider storing your jewellery in a jewellery roll for easy transportation and for small items such as sunglasses, a glasses case offers a simple solution that can be popped into your handbag for when you need a little shade for your eyes. When you travel light, you'll have more freedom to apply your mind to things other than what is in your suitcases (and the environment won't complain, either!). 
6. Bring along a reusable water bottle and shopping bags
Hydration is an important part of travel and you'll likely find yourself guzzling down copious amounts of water (especially if you're exploring your destination on foot). Rather than using plastic cups and bottles, bring your own reusable bottle or mason jar along with you. These are great for purchasing drinks such as ice coffee, tea and juices. 
Another way you can cut down on plastic waste is to make use of reusable shopping bags instead of using plastic grocery bags to hold produce and goods. You can make use of a bag saver to keep all your shopping bags stored and make carrying them around a breeze. 
7. Carry your own cutlery
One of the best parts of exploring new places is getting to indulge in local culinary delights. As satisfying as trying out new foods can be, it often results in plastic waste in the form of disposable cutlery. You can do your bit to curb this by taking along your own reusable cutlery. Sanitary and efficient - it's a win-win!
Top tip: Keep your cutlery safe by storing it in a cutlery roll for easy access and transportation. 
Another great tip is to carry along dish covers with you on your travels. These little convenient wonders can be folded for optimal storage and can be used to cover leftovers and store food items. If you opt for self-catering accommodation, these offer the perfect solution as they turn open bowls into lunch boxes and can easily be popped into the fridge. Genius!
8. Buy locally made products and souvenirs
Shopping for souvenirs is sometimes the best part of travelling to new destinations. When buying gifts for loved ones, strive to select products that are made by local artisans. This way, you're supporting small business owners while simultaneously receiving an authentic and unique product. Imported products tend to have a much larger carbon footprint and are usually mass-produced on an assembly line.
9. Leave the "Do Not Disturb" sign on your door
While it might be tempting to indulge in the free cleaning service from the hotel, it's more energy-efficient to avoid the use of cleaning agents, vacuum cleaners and washing machines. If having your room cleaned is not an absolute must, rather opt out and choose to make your bed yourself. You'll be happy you did. 
10. Plant a tree
Let's be honest: it's basically impossible to travel without leaving at least a small carbon footprint behind. Make an effort to make up for this by planting a tree. ReSpek Nature, Plant A Billion, Greenpop and Save Our Planet are all organisations that make it possible to bring some green back to Mother Nature by planting more trees. You can do your bit by donating to one of these amazing causes. 
Do you have any tips on how to travel sustainably? Let us know, we'd love to hear from you.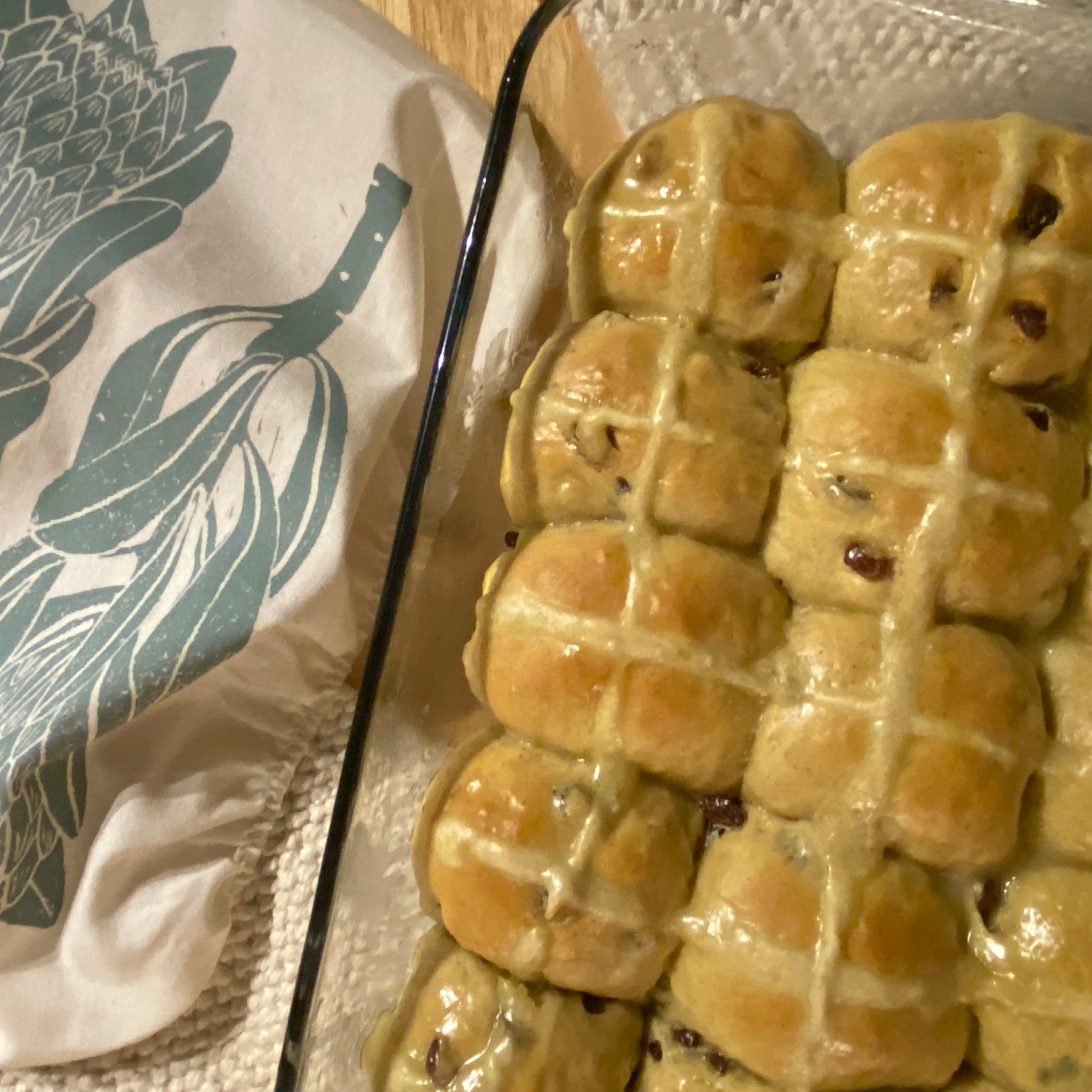 2022
The curious case of the Hot Cross Bun
When I think about Easter, there are some very specific foods that come to mind. Amongst these are pickled fish, freshly baked bread and pickled fish. But the one dish that stands out among the re...
Read more